Markets
Financial services
Matica is a leading fintech provider for both secure software and hardware solutions. Utilizing specialist software packages such as Xpressi, Matica ensures that banks have full smart card chip personalization control whilst maintaining strict data security.
Today, applications can be housed to smart cards or mobile devices making them both invaluable tools for financial institutions and their customers alike. Along with our market-leading software solutions, Matica offers robust range of centralized and decentralized machines that have been specifically design for high intensity card issuance environments.
Our complete synergized hardware and software solutions offer financial services organizations a combined, patented, cross-platform EMV issuance program.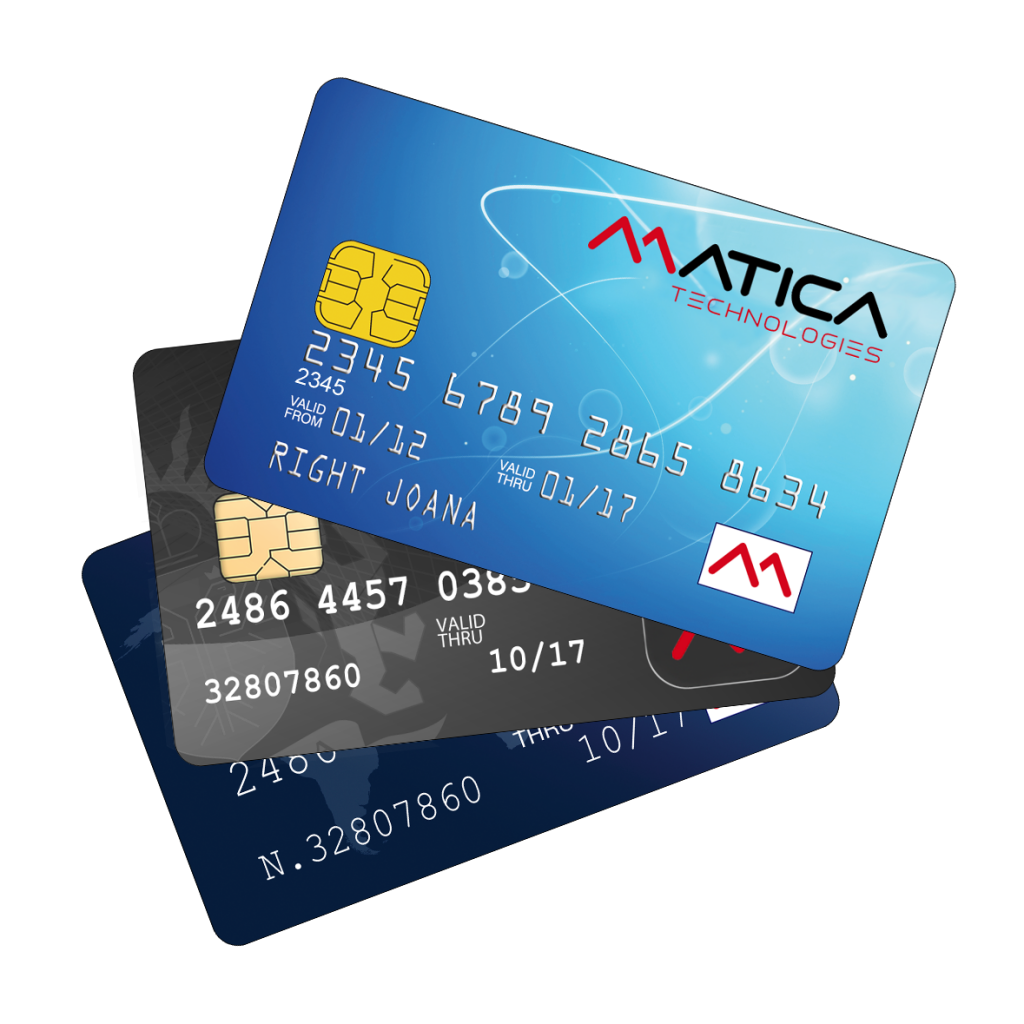 Debit and credit card printing
Whether you are looking for the hardware to set up a small over-the-counter production at a branch level or a high-end centralized production, Matica offers a debit and credit card printer to suit the needs of your financial institution. Being able to print credit cards on site gives your local subsidiaries greater flexibility in dealing with lost, damaged or stolen cards, higher processing speed, and lower ongoing costs.
Your customers can, in turn, pick them up after just a short wait at the counter and make purchases right away. In centralized bank card, printing time is money. Thus, it functions best with an automated mailing and fulfillment solution (inline or stand-alone) to rule out inefficiencies and further personalize your products. This gets them ready to go out to your customers without the extra labor.
Prepaid card printing
Prepaid cards today are used everywhere as an unbanked alternative to a checking account or banking cards. While these can also be employed in many industries as a one-time gift or loyalty cards too, a reloadable, open loop version (such as Visa, MasterCard or American Express), has to provide the same security and durability as a conventional credit card. Therefore, prepaid card printing needs to follow similarly high standards of financial issuance.
Matica's comprehensive portfolio offers solutions for a variety of specifications and production requirements. Choose among a compact and handy desktop printer, such as XID 8300 or MC310 direct to card printer, for daily in-store demand or a robust high-capacity model for large volume centralized prepaid card printing. All Matica's instant issuance systems can be further supplemented with a Matica Financial Security Pack to ensure an even higher physical and logical security.
Related products